Tips For Grocery Shopping, Getting Exercise & More
March Newsletter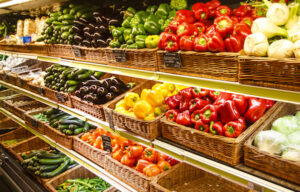 A Healthy Grocery Haul Doesn't Have To Be A Challenge
National Nutrition Month®, presented by the Academy of Nutrition and Dietetics in March, sheds light on the importance of a balanced diet and practical ways to form healthy eating habits.
The groceries you buy are at the root of the meals you consume, which means knowing how to shop nutritiously is a great place to start! Shop with these tips from the American Heart Association in mind the next time you gather your grocery haul:
Come prepared with a list – Carving out a little extra time to decide your meals for the week can save money, eliminate excess trips to the store, and can keep your eating habits on track.
Shop the outside aisles – Fresh foods and produce are usually located around the store's perimeter. You are likely to opt for healthier options if you browse these aisles.
Check nutrition labels – Understanding how to read these labels can help you become aware of what you are consuming!
Utilize frozen produce – If you struggle to eat all of your fresh produce, supplement some of your favorites with the frozen version. This can help eliminate food waste and keep produce readily available.
Don't shop on an empty stomach – This is often a recipe for overspending and overeating!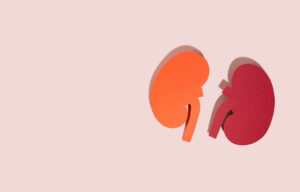 The Importance of Caring For Your Kidneys
According to the National Kidney Foundation, there are six primary ways your kidneys keep you healthy:
They promote vitamin D for healthy bones
They regulate blood pressure
They control fluid levels throughout the body
They keep blood minerals in balance
They help with the production of red blood cells
They filter waste from your bloodstream
March is National Kidney Month, bringing awareness to the importance of these essential organs. Unhealthy kidney function can lead to an increased risk of heart problems, nerve damage, kidney disease, and other health conditions.
Watch this video from the Mayo Clinic explaining the causes and treatments of kidney disease.
By eating well, getting regular exercise, avoiding smoking, limiting alcohol usage, and monitoring your blood pressure, you can keep your kidneys functioning at their best!
Learn more about kidney health at kidney.org.
What Are The Best Ways To Monitor Your Health?
Understanding your current health status is more than just assessing how you feel. To catch illnesses when they are most treatable, it is important to keep tabs on your health.
Participate in annual health screenings to identify warning signs of illness

Regularly check your blood pressure 

Stay up-to-date on the physical exams recommended for your age group and gender 

Make sure you know when you are due for vaccinations/immunizations

Provide your doctor with your family history if possible and be open about symptoms or changes to your health
How much exercise should you really get?
According to the Centers for Disease Control and Prevention, adults should aim for at least 150 minutes of physical activity per week. This equates to 30 minutes over five days per week! The CDC also recommends three methods for exercising effectively:

Engage in a combination of moderate-intensity aerobic activity (walking, biking, yoga) and strength training

Engage in a combination of vigorous-intensity aerobic activity (running, swimming, playing sports) and strength training

Engage in a combination of vigorous AND moderate-intensity aerobic activity alongside strength training
Do you know a company or organization that would benefit from working with Empower Health?
Contact sales@empowerhealthservices.com