Stay Active During Summertime
July Newsletter

8 Ways To Stay Active During Summer
Being active is one of the best ways to care for your physical, mental, and emotional health. These activities, recommended by the American Heart Association, are a great way to get moving outdoors this summer season:
During a morning or afternoon of good weather, tend to your garden or complete some yard work.

If you have a pet, get your steps in by taking your furry friend for a long walk.

Go for a leisurely bike ride or use your bike as a mode of transportation.

Check out a local nature path or hiking trail.

Join a recreational league as a way to get involved in the community and get exercise.

If you live with family members, make it a routine to go on a walk, play a sport, or go on a bike ride after dinner.

Stroll through a local farmer's market or street festival.

Integrate an outdoor hobby into your weekly routine. For example, if you've been meaning to start jogging, take advantage of warm weather and carve out days to go for a run.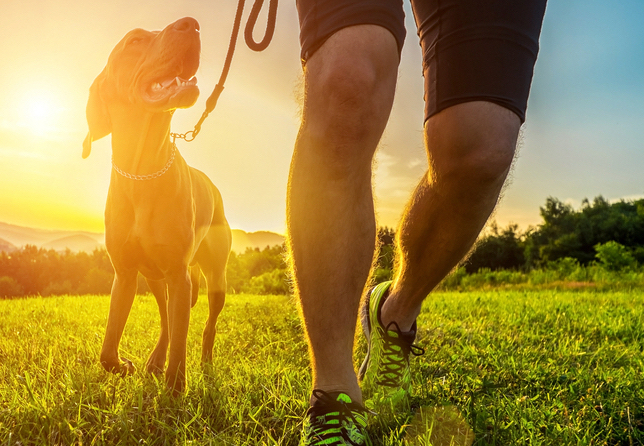 The Health Benefits of Sunlight
There is no better time to enjoy the outdoors than during summer. While it's essential to keep your skin safe when exposed to the sun's rays, sunlight offers many health benefits too. According to Healthline, here are three reasons to safely spend time in the sun:
The sun can improve your mood – Exposure to sunlight releases a hormone in the brain called serotonin, which helps the body feel calm, focused, and uplifted. Low levels of this hormone are often associated with various types of depression, including seasonal depression.
The sun is a great source of vitamin D – This essential vitamin can be obtained naturally through sunlight. Vitamin D promotes good bone health and has many other health benefits.
Good weather motivates physical activity – On a warm, sunny day you're far more likely to choose an active hobby like walking, biking, hiking, or yardwork. Being active can help you feel better both mentally and physically.
Watch this video from Mayo Clinic to learn more about the benefits of being outdoors in nature.
12 Healthy Recipes For Your Next Cookout
Fire up the grill!
Find these recipes on FoodNetwork.com!
How Can I Plan A Healthy Meal?
Choosing healthy foods doesn't have to be difficult. MyPlate, created by the U.S. Department of Agriculture, provides insight into forming a healthy diet:
Strive for half of your plate to include fruits and vegetables.

Vary your fruits and veggies throughout the week.

Aim for half of the grains you consume in a day to be whole grains.

Opt for low-fat or fat-free dairy milk and yogurt.

Switch up your proteins throughout the week.

Select food and drink with low sugar, sodium, and saturated fats.
Do you know a company or organization that would benefit from working with Empower Health?
Contact sales@empowerhealthservices.com